There's no doubt that today's housing market is changing, and everything we see right now indicates it is time to sell. Here's a look at why selling now is likely to drive the greatest return on your largest investment.
Home values have been appreciating for several years now, growing at a strong, steady, and impressive pace. In fact, the average annual appreciation rate since 2012 has nearly doubled the average rate from the more normal market of the 1990s (think: pre-bubble).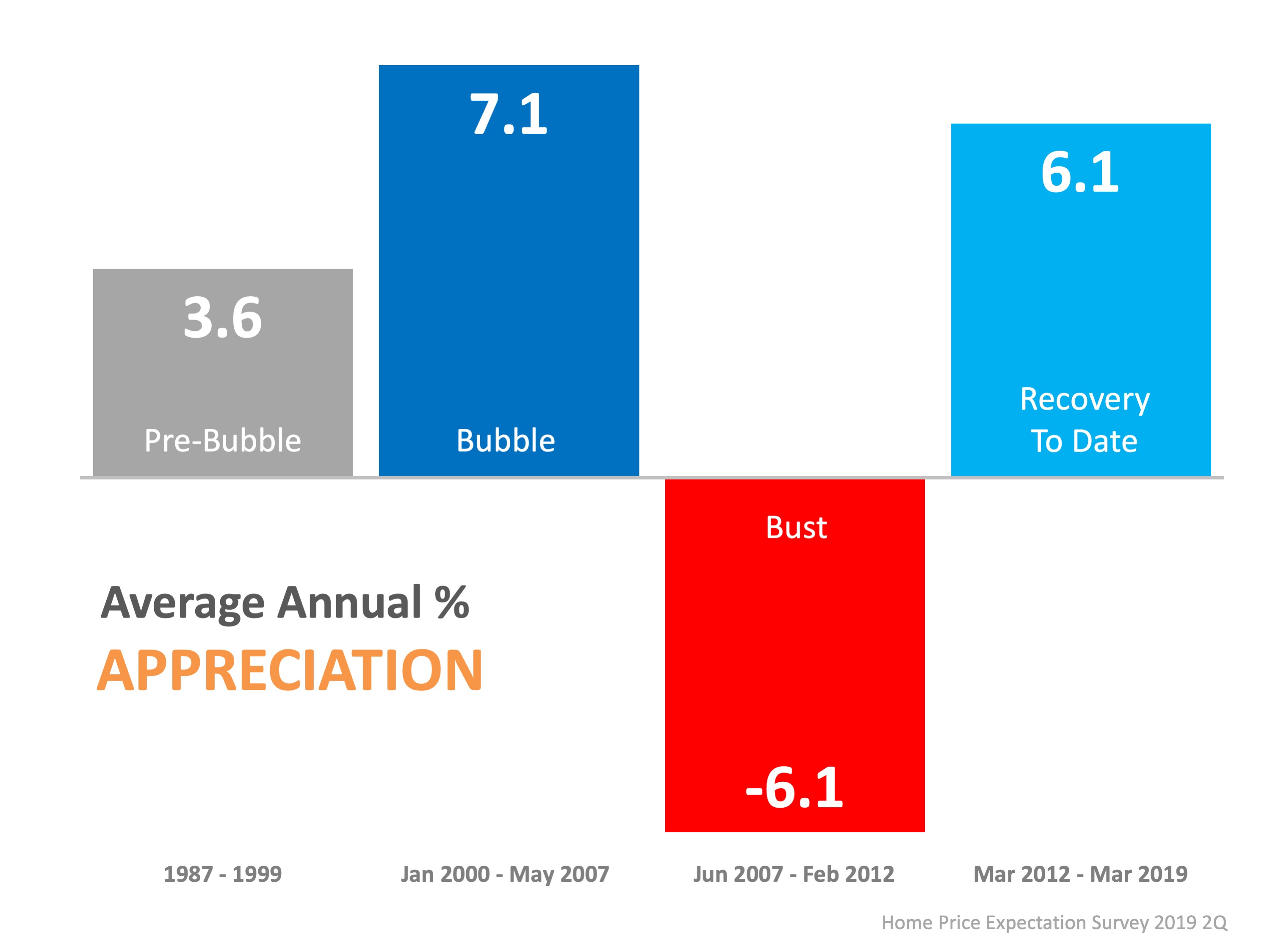 Appreciation, however, is projected to shift back toward normal, meaning home prices will likely keep climbing over the next few years, but they are not projected to continue to increase at such a high rate.
Here's What That Means for Homeowners:
As noted in the latest Home Price Expectation Survey (HPES) powered by Pulsenomics, experts forecast an average annual appreciation rate closer to 3.2% over the next five years, which is more in line with a historically normal market (3.6%). The good news is, there's still time to take advantage of the current strength of home prices by selling your house now.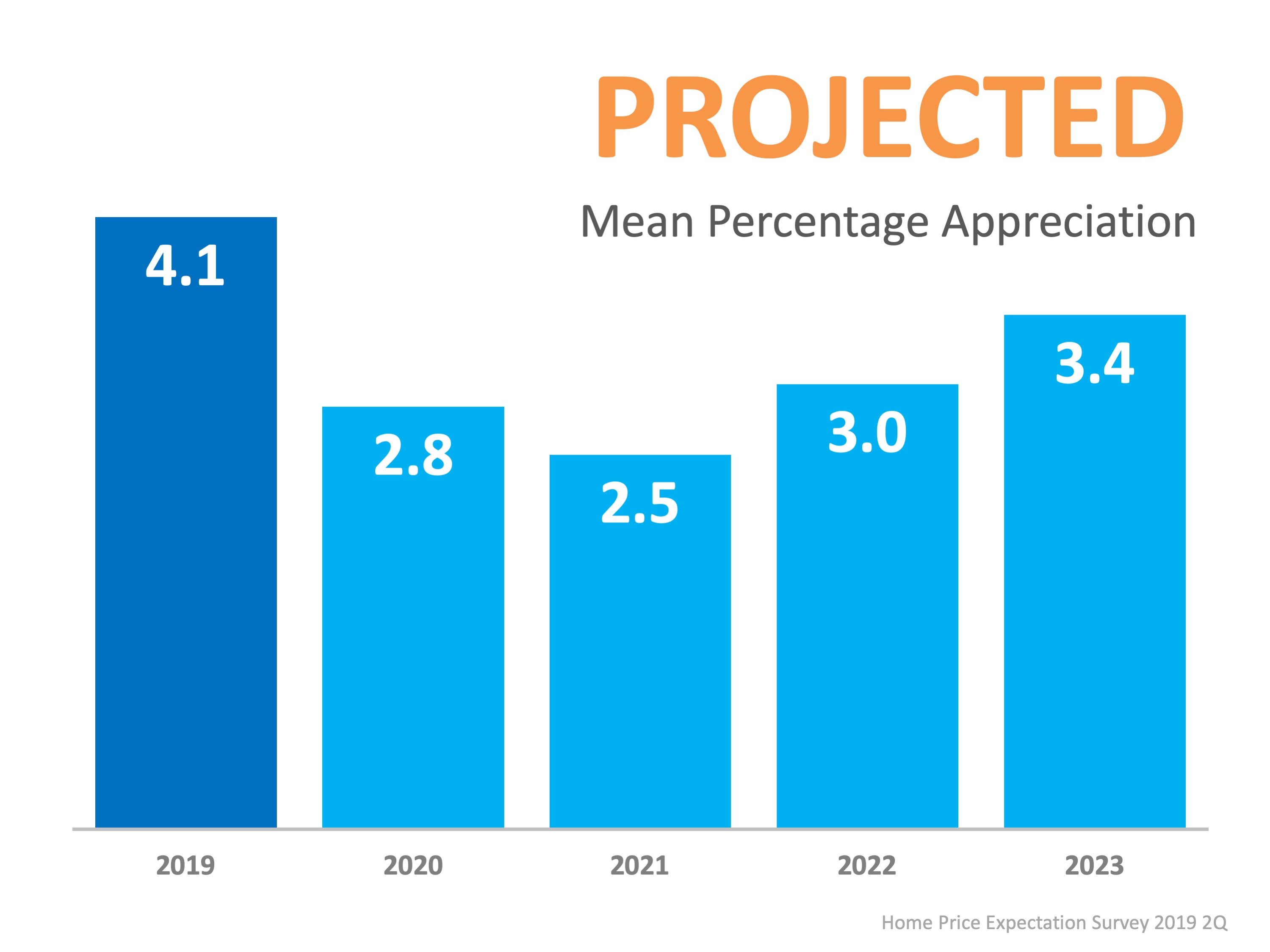 Looking at the projections as they stand today, 2019 is slated to drive the strongest appreciation as compared to the upcoming few years. With average home prices still on the rise, the pace at which they are predicted to continue increasing will likely soften by 2020.
Bottom Line
If you're thinking about selling your house, now is a great time to make your move. Don't get stuck waiting until projected home price appreciation rates potentially re-accelerate again in 2023. You'll likely earn the greatest return on your investment by selling now before the prices start to normalize next year.
Your Waldorf MD Realtor® - Skip Young
f you are stationed here and are looking to purchase or sell a home please contact Skip Young Realtor®:
Marine Barracks Joint Base Anacostia-Bolling PSD Washington, DC Washington Navy Yard USCG Headquarters Visitor Entrance the United States NavyNavy Band US Army National Guard Armory American Military Society Navy Lodge US Naval Reserve Readiness Military Naval & Air AttacheWashington DC Police Department Air Supply US Coast Guard Headquarters Joint Anacostia-Bolling AFB Department of NavyFort George G. Meade Naval Support Facility Indian Head Joint Base Andrews Coast Guard Yard US Air Force Civil Air Patrol NAVAIR Maryland Military Department Naval Surface Warfare Center Army National Guard Recruiter US Army Reserve Center Naval Air Station Patuxent River Welcome to the Fort Belvoir Air Force United States Department Joint Base Andrews, MD
Skip Young Realtor® with Reviews as a Realtor®, has an extensive background in working with an Elite Unit while serving his country from 91 - 94. Now an Award-winning Realtor®, located in Waldorf MD, has proven not just in the ranks of the field with an Elite unit in the Army, but also in the Maryland Real Estate Business. By working with every type of client, to include active duty and veterans alike. His dedication to helping those who are serving and need to use their VA loan, need information on leasing a property due to a short-term duty station at any one of the bases here in the Washington DC, Maryland or Virginia. Military bases such as:
There are currently 23 million veterans and service members right in your local community of Washington DC, Maryland, and Virginia. They transact over $153 billion annually in the Local Real Estate purchases and Selling of Property, along with the Rental Market. Learn how you can help tap into and serve the veteran community with VAREP, the Greater Annapolis Chapter. Skip Young your Waldorf MD Realtor® and Veteran is still continue's to serve my country by helping our community of brothers and sisters by representing the Government Affairs division. The position is about assisting in changing the laws that help protect veterans and service members who need to find housing in the Washington DC Maryland and Virginia area.

Skip Young | EXP Realty | Waldorf MD Realtor®
Realtor®, Veteran, New Home Sales
888-860-7369 x 240 Broker
301-337-1999 Cell
eXp Realty
137 National Plaza, Suite 300
National Harbor, MD 20745
www.skipyoung.com

Waldorf MD Realtor® | Veteran | eXp Realty | Author | VAREP Director of Government Affairs Greater Annapolis Chapter
20701, 20711, 20714, 20724, 20733, 21012, 20751, 20754, 21032, 20755, 20758, 21035, 21037,
20765,20764, 21401, 21403, 21402, 21405, 20776, 20779, 21056, 20778, 21409, 21054, 21060,
21061, 21077,21076, 20794, 21090, 21108, 21106, 21113, 21114, 21122, 21144, 21140, 21146